As a planner, I genuinely care about the success of the wedding day just as much as the bride and groom. I feel that entertainment is one of the most important, if not the most important aspect of a wedding. It can unquestionably make, or break the day. Wiley Entertainment is my go-to company for the best of the best. The band, None Other, is absolutely amazing. My clients watch their videos and are completely wowed by them. They soon find out these videos are incomparable to the live experience they have with them on their wedding day. The impeccable vocals and musical talent keep the dance floor full all night long. When it comes to DJ's, Stereophonic Djs is top notch, and incomparable to most. From their attire to their announcing on the mic, their professionalism shines through in everything they do. The DJ's care about the vision of the bride and groom, and prepare for the day with them in order to successfully execute their musical vision. Their song selection is on point; they are excellent with reading the crowd. A huge bonus is the option of live guitar for ceremony or cocktail hour. I can't say enough about the services that Wiley Entertainment provides. They always ensure that the guests have an amazing experience dancing the night away! They truly are the best of the best!

The biggest fear among our brides that opt for live music is that they will end up with a cheesy, stereotypical wedding band. None Other couldn't be more opposite! I can confidently recommend them for several reasons.
1) They actually listen to the client regarding their music preferences, which can be a rarity in this industry. While I believe a client has to put their trust into a band's judgment, it is nice to know that None Other realizes that the day is ultimately about the client.
2) From a planner's standpoint they are a dream. The band is reliable and always on time. They have mastered the art of efficient setup and breakdown. Not once have we had them be any less than enjoyable!
3) Last, but not least, they are amazingly talented. One of the best around! Hands down, None Other is one of the best around.

I've been fortunate to work with some of the best bands and DJs in the country at our weddings over the last ten years. There are very few bands and DJs who truly know how to play for every type of wedding, no matter the age, location or size and to do it extraordinarily. There are even fewer bands and DJs who also have excellent emcee skills, truly talented musicians and vocalists and are impeccably professional. I can say that without a doubt None Other and Stereophonic DJs belong in this distinct group.I am my clients advocate and it's up to me to make sure that each and every time we recommend a band or DJ that we're offering only what is more than exceptional and to their high standards.

This band. is. amazing!!!!!!! My husband and I are from New York and planned a destination wedding in Naples, FL. Our biggest fear was having a "Non-New York" band for our guests. We wanted to make sure the energy was high in the room and the dance floor was packed all night. Let me just say, this band not only brought it New York style but EXCEEDED any band we've ever heard in NY. All our guests raved about how amazing Clint Wiley (lead singer) and his band were. Additionally, the music selection was out of this world. The band catered to the vibe of the room and evolved as the night went on. The absolute best!!!!!

Look no further... just book None Other! I cannot stress that enough! They provided an incredible performance at every part of our wedding -- the beautiful guitar at our ceremony, the lively saxophone during cocktail hour, the enthusiastic wedding party announcement, the perfectly performed first dance, father-daughter dance, and mother-son dance, and most importantly, THE EPIC DANCE PARTY!!! We didn't want them to end!

I knew I wanted a band from the very beginning. It was one thing I was dead set on having at our reception. It was one of the more stressful searches, especially from afar, as I knew a band could make or break our reception. From the first video, we watched of None Other we knew we HAD to have them play at our reception. It turned out to be the BEST decision! Our guests are still raving about how great they were! Clint and the band are experts at reading the crowd and playing what guests enjoy. The entire experience of working with Clint was seamless and easy... Worth every penny!

There really isn't a way to explain how amazing None Other is...until you book them for your wedding and realize it for yourself. Or, if you attend a wedding/event where they are performing, consider yourself lucky. Think of everything you want out of your wedding band, and they have it. They are energetic, vibrant, upbeat, in-sync, professional, entertaining, accommodating, fun, and BEYOND talented. The whole night went so smoothly because of their transitioning - it was seamless. If it's any indication, I was literally on the dance floor the WHOLE night and my legs were sore the next day from dancing the night away. Friends and family, from Florida to New York, are still raving about them being the best band they have ever heard, anywhere, ever. Our reception was perfect and I credit a lot of that to None Other and how wonderful they are. You will be so happy if you include them in your day, I know we are!! Now, I'm just still sad it's over! ;)


The biggest fear among our brides that opt for live music is that they will end up with a cheesy, stereotypical wedding band. None As a wedding planner working with top notch vendors are key to having a successful event. I have worked with Clint and his band numerous times and they have always gone above and beyond for my clients. Clint is so professional and so easy to work with. They are the ultimate band! I have also worked with Stereophonic DJ's with successful experiences and very happy clients! I highly recommend booking None Other or Stereophonic DJ's!

No Worries Weddings has worked with, and has recommend the band for several years. They have never disappointed any of our clients. Everyone is professional in the band and loves what they do and it really shows. As planners your reputation is really effected on who you book or suggest for the entertainment. All the other vendors are very important such as culinary, flowers, decor etc.. but what the guests remember, is how good of a time they had and if they were on the dance floor all night. Once you have booked the band, then logistically they will be guided through the entire evening's order of events. They have a huge song selection and always on top of new songs and what couples want. Clint is very thorough in the planning and very down to earth. Clint sings and is your MC which not all bands can do. Clint does this with ease while dancing from one side of the stage to the other! As planners you really need all the vendors to be in sync on the wedding day, making it the best day ever for the couple with no drama. We can honestly say with this band, the quality of service, professionalism and talent is like NONE OTHER!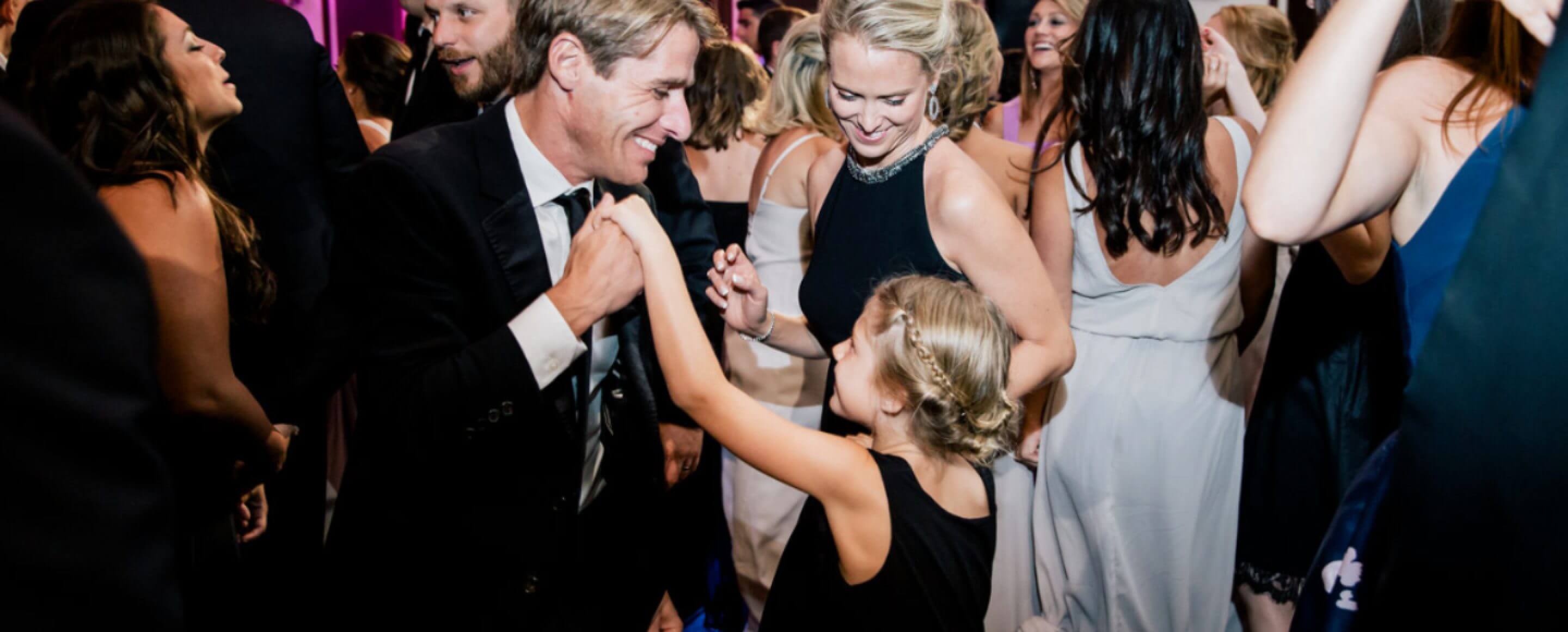 Live entertainment with no limits.
When you choose Wiley Entertainment, you're not just getting a set of songs. You're getting an experience that will make your event spectacular and unforgettable.
Get a Free Consultation